05/08/2020

Dance Machine in M6 Video Bank catalogue

M6 launched

M6 Video Bank

, their online content rights shop, and you'll find a few Dance Machine in their catalogue. But, to buy them, you'd better win the lottery first...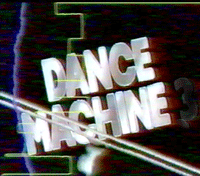 This site is dedicated to the Dance Machine concerts, that took place in Paris during the 90s. Its aim is to gather all informations available about the concerts, and maybe to motivate the M6 channel to release DVDs of the concerts, who knows, maybe one day...
Every Frenchie born before 1990 knows this series of concerts, but infos about the concerts are quite scattered, and some foreigners still ignore the existence of these events which could almost be considered as the French eurodance Woodstock (given the event's size).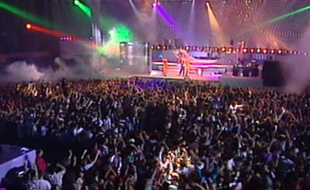 Many equivalents exist abroad : The Dome in Germany (organized by Ann Dörr too), Tansuyushii Gorod in Russia, Avex Dance Matrix in Japan...
The Dance machine concept also inspired other dance concerts in France : Dance d'Or (MCM) and Mega Music Dance (TF1).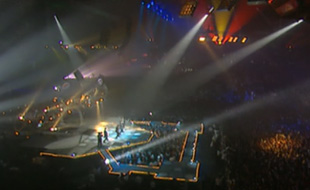 It started out on May 5th 1990 when Gilbert Di Nino and Thierry Bruant, in collaboration with the TV channel M6 and the radio station Fun Radio had the idea to broadcast a brand new concept : a huge concert inspired from discotheques. The name chosen was La plus grande discothèque du monde (the biggest discotheque in the world) and the place was already Bercy... It was presented by Alexandre Debanne et Roxanne for M6, Diego and Eddy for Fun Radio.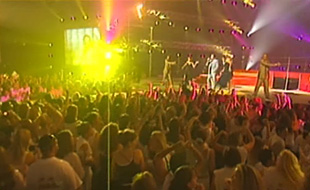 Then... nothing during 3 years... Until the first Dance Machine concert in October 1993.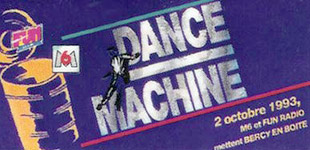 Ad for the first Dance Machine concert (the can image is a play on words, the word "boîte" in French means a can, but also a discothèque)
There was also a Dance Machine tour, sponsored par Axe (French name of the deodorant brand Lynx)
Corona was elected the singer who marked Dance Machine's history.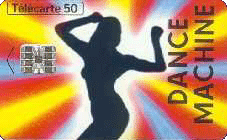 Dance Machine phonecard